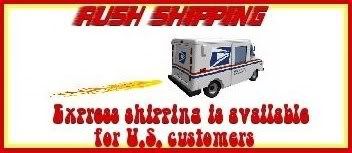 DARE TO BE DIFFERENT!
Welcome to Retro and Beyond vintage clothing- recycling funky fashion online since 2006. Your one stop shop for retro clothing including rockabilly, boho, mod, hippie, gypsy, glam, punk, western, new wave and disco.
Specializing in quality vintage clothing from the 1960's, 1970's, 1980's and beyond- we also offer quality new and gently used designer clothing from the 90's to now.
We are dedicated to providing distinctive vintage fashion for the free spirits who choose to live - and dress Ė outside of the box.
Be the spotlight in the crowd
Whether you are looking to outfit yourself from head to toe or simply want to add some sass to your current wardrobe, weíve got you covered! *pun intended*
From classic to flamboyant, our inventory offers quality vintage garments, shoes and accessories for the discriminating man and woman.
We carry many vintage designer and name brands such as Izod Lacoste, Bugle Boy, Gunne Sax, Guess?, Members Only, Levis, After Six, Lilli Ann, H Bar C, Etienne Aigner and more.
Check out our full selection of polyester leisure suits, funky disco shirts, 80's glittery prom dresses, vintage Swatch Watches, 80's Members Only jackets, concert t-shirts and much, much more. Don't forget to check out our popular Ugly Christmas Sweaters and our newly added Ugly Theme Sweater category.
Sooo...mix yourself up a nice glass of Tang, tighten up your side pony tail and crank up that David Cassidy 8 track. Click on those pretty lava lamps to the left and begin your trip to the past!
Reduce your carbon footprint. Go green - buy vintage!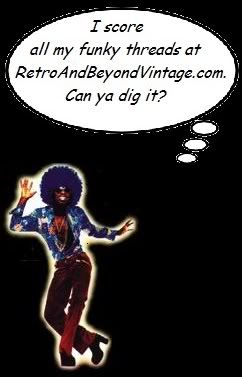 Check out our newly listed items!